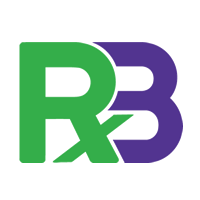 Pharmacists created Relief Buddy out of necessity after facing difficulty landing a full-time job post-graduation and had poor experiences with alternative staffing options. Many new grads supplement their income by working relief shifts to gain experience and exposure within the industry. Other pharmacy professionals like to have flexibility in setting their schedules, and some want to pick up shifts to earn additional income outside of their full-time or part-time positions. With these needs in mind, it was clear that the pharmacy industry needed something to help meet these demands.
In today's age, the 'gig economy' is growing in many different industries, and based on the needs in the pharmacy industry, it was time for a change. There needed to be a better way to find relief work using a real-time, location-based app to show what was available based on preferences and location, and Relief Buddy was born! Relief Buddy was created by pharmacists for pharmacists – so we understand what challenges are facing the pharmacy community and are here to help.
The best part is that Relief Buddy puts both the pharmacies and pharmacy professionals in the driver's seat. Relief Buddy is a 'win-win' for both pharmacies and pharmacy professionals. Pharmacies get better quality, faster. They can post shifts within seconds; they choose the hourly rate, skills needed and add any other essential details for the shift. The candidates are matched based on these criteria and the pharmacy software. Relief Buddy also allows pharmacies to add daily dollar allowances and mileage allowances, giving them more options to attract candidates for shifts outside of city centers or for last-minute emergency shifts. Pharmacies have full control over the process and choose the candidate that fits best for them. They have complete visibility of the candidate's credentials, including their resume, how long they have held their license, and their skills and software experience.
Pharmacy professionals get access to a real-time, fully automated platform that allows them to seamlessly book relief shifts and manage their schedule, and the best part is that the rates are higher than what traditional agencies offer! Once a shift is posted, an instant notification is sent to all pharmacy professionals who match the shift criteria. Pharmacy professionals can change their preferences, such as their minimum hourly rate and travel distance, to ensure they only receive notifications for shifts that interest them. They apply for shifts through the platform. The booking process is completed automatically through the app, with notifications at each step of the process, from new shift notifications to shift completion and payment. All paperwork and contracts are generated automatically through the app. It is as simple and easy as that – no need to invoice pharmacies, no delays, no back and forth, and expedited payment. Everything is real-time, with real-savings and real results.
Relief Buddy puts money back where it belongs, into the pockets of hardworking pharmacy professionals.
Relief Buddy is our way of helping pharmacy professionals establish themselves in the workforce and empowers them with a platform that allows control of their schedule. Whether pharmacy professionals desire to work a few extra shifts, travel and explore, or have a flexible schedule, Relief Buddy puts pharmacy professionals first. It is simple and easy to use, just as it should be.
Our goal is to bring the pharmacy community together and foster learning and growth – all through the app!