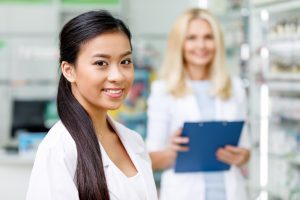 The Relief Buddy partnership with the OPA was announced at the start of the global pandemic. COVID-19 has caused the world to review and rethink safety processes, including staffing solutions for pharmacies to help keep customers and staff safe. "When COVID hit our immediate thought was 'how can Relief Buddy help?'", said Jason Kreller of Relief Buddy. The first thing that Relief Buddy did to help was waiving its administration fees. They did this as a way to get extra money in the hands of pharmacy professionals. "In times like this people want to help out, and that includes pharmacy professionals willing to work at unknown pharmacies needing staff. Our hope was that the extra pay was a nice bump to help say thank you for venturing outside the safety of their home to help out in a new environment." To help ensure pharmacy professionals felt safe working in a new location, Relief Buddy consulted with industry stakeholders such as the OPA and the University of Toronto to understand key safety practices. They then asked pharmacies to disclose their COVID-19 protocols and procedures when posting a new shift.  This step was crucial before certain protocols became the norm to allow for transparency to pharmacy professionals applying for relief shifts. The second thing that Relief Buddy did to help was to create new roles on their platform to meet the changing needs and dynamics of the industry. Many pharmacies reduced their hours of operations and some had reduced their full-time staff as a way to manage COVID-19. While the need for relief pharmacists was initially relatively low, Relief Buddy recognized an increased requirement for other roles, like pharmacy assistants. Relief Buddy added pharmacy assistants, students, and interns to their platform to meet the demand, and it was a success. Most recently, they have added a role-specific to graduate students unable to challenge the OSCE – Intern-2020 Grad. This role is designed to allow graduates to gain experience, exposure, and in some instances a full-time position while waiting for their licensure. In addition, to creating this role, Relief Buddy added a new contract job posting feature to the platform. With this new role and feature, the goal is to provide 2020 graduates opportunities for both relief shifts and short-term contract positions at a fair hourly rate.
Carolyn, a Pharmasave owner, and OPA member needed to staff her pharmacy with relief pharmacists during this pandemic. "Relief Buddy is technologically advanced with features that allow me to control who comes to work at my pharmacy. The app is really easy to use and having control of who I hire has become even more important during the pandemic.  The quality of the relief staff I've experienced through Relief Buddy has been really great. I've now hired relief pharmacists through Relief Buddy a number of times, who have all worked really well for me."
Similarly, Damini, a Pharmasave owner and OPA member recently used Relief Buddy to fill an immediate need for an employee who was suddenly unable to work. "We worked with Relief Buddy to fill shifts for three months until our employee will be able to come back to work. We originally were looking for a technician or an assistant, but after chatting with Relief Buddy we adapted our focus to consider a pharmacy student. Relief Buddy had a qualified student available the next day. Using Relief Buddy worked well, and having the student was great." Relief Buddy looks to understand the staffing need to help make sure the right person is selected. Helping pharmacy students gain experience by filling staffing gaps has been a successful strategy, and for this pharmacy owner they're already talking about having the student back next summer.
In addition to this great feedback and success working closely with pharmacy managers and owners, OPA member pharmacy professionals using the Relief Buddy platform have also been getting the added benefit of earning a higher wage than their peers. OPA member pharmacists, interns, students, and assistants, have all been able to take advantage of this great benefit, and some have even gained full-time employment.
Tahani is a pharmacy student who is currently picking up some shifts in local pharmacies as an assistant. The pharmacy reached out through Relief Buddy to offer a permanent placement. Dakkak turned them down, "it was a nice compliment for them to want to hire me, but I currently prefer to have control over my work schedule". The pharmacy was pleased to learn Relief Buddy also works at sourcing permanent full and part-time positions.