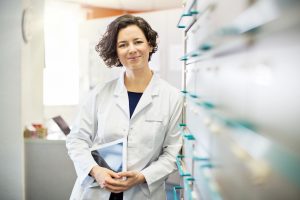 Many of the 2020 pharmacy graduates in Ontario have been unable to complete the OSCE this year, adding stress and uncertainty for those so close to being licensed. Each province has taken its own approach to helping new grads enter the pharmacy workforce so they can provide pharmacy services during this time. Pharmacy graduates are unable to work independently until finishing their exams for full licensure.
Here in Ontario, Relief Buddy and OPA have partnered in creating a new role on the Relief Buddy platform called Intern – 2020 Grad. This new role provides fair compensation to support and help these unlicensed 2020 graduates. Relief Buddy is offering both relief shifts and contract job opportunities in the hopes that some of these opportunities could help recent graduates land their first full-time positions once they are fully licensed.
Get started with Relief Buddy, download the app.
AppStore
GooglePlay
Contact us by email or call us at 1-877-RXBUDDY (792-8339).
To learn how each province is supporting 2020 graduates, read the complete article that The Canadian Healthcare Network shared.