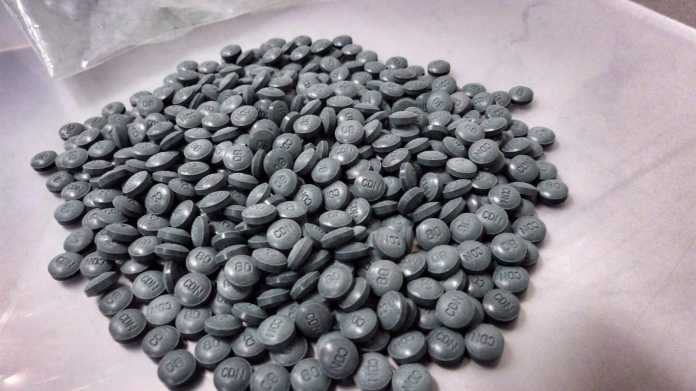 An Ottawa pharmacist was found guilty of trafficking fentanyl.
The case against pharmacist Waseem Shaheen first began in October 2014 when he faked a robbery at his own pharmacy, claiming someone held him at knifepoint at his Rideau Street I.D.A. pharmacy and stole $25,000 worth of fentanyl patches.
A month after the robbery, pharmacy records revealed to investigators that Shaheen filled fake prescriptions for over 1,500 fentanyl patches for his co-conspirator named Mehdi Rostaee.
This case is the first of its kind in the Ottawa region of narcotics trafficking within the pharmacy profession.
Police arrested Rostaee for prescription fraud whereby they discovered an audio recording that was made by Rostaee of his meeting with Shaheen. Rostaee secretly recorded the conversation with Shaheen discussing the phoney robbery, essentially a plan to get away with trafficking narcotics.
In 2014, Shaheen's employees began noticing that the pharmacy was ordering more fentanyl than it had prescriptions. In 2013-2014, the pharmacy purchased 6,705 fentanyl patches in 100-microgram doses and sold less than half of them, leaving the remainder unaccounted for.
A whistleblower alerted the Ontario College of Pharmacists about what appeared to be criminal activity by Shaheen.
In order to cover up the difference, Shaheen faked the robbery by colluding with Rostaee as the knife-yielding robber.
The courts found Shaheen guilty of trafficking fentanyl, public mischief for reporting a fake crime to police and insurance fraud.
At the time of his arrest in June 2015, Shaheen was the owner and operator of three pharmacies, which he sold a month later.
Shaheen is likely going to face discipline by the Ontario College of Pharmacists now that he has been found guilty in the criminal case against him. The college suspended his license, preventing him from practicing as a pharmacist since March 2016, but was banned by the court from practising pharmacy since 2015 when his bail conditions were set.
The college also alleges that Shaheen failed to complete an ethics-based workshop when ordered to after his arrest.
Rostaee was arrested and charged with several drug offences, including importing a controlled substance and is awaiting trial to face those allegations.
Meanwhile, Shaheen has yet to be sentenced.