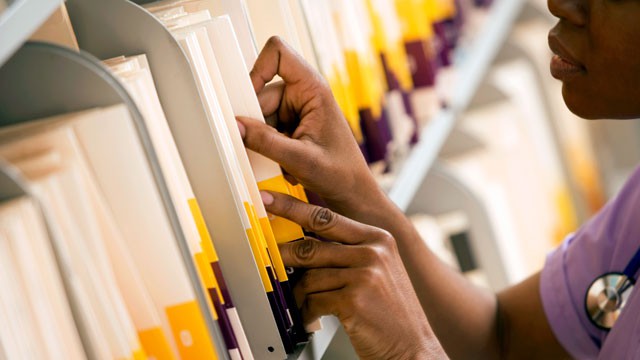 Saskatchewan is taking steps to protect health information records by cracking down on privacy breaches to stop snooping and abandonment of records the found to be unsecure.
Part of the due diligence initiative is placing requirements on healthcare providers to show they took the necessary steps and precautions to protect sensitive records.
Forthcoming changes to the Health Information Protection Act come out of recommendations from a work group where thousands of personal health and medical information records were discovered in a Regina dumpster back in 2011.
Part of the problem is that some healthcare providers are not familiar with disposal guidelines regarding medical records as outlined in the Health Information Protection Act, which is why the province is cracking down on such privacy breaches.
The province is also taking efforts to deal with abandoned medical records, as well as discipline healthcare workers who pry into other people's personal medical records without cause.
Former privacy commissioner Gary Dickson has called for more strict rules in 2010 where a pharmacist used their home computer to pry into a former patient's medical records.
The investigation showed that the pharmacist, who was a former president of the Saskatchewan College of Pharmacists, read the medical records of the patient and two family members on several occasions.
The office of the privacy commissioner receives numerous complaints about staff prying into the medical records of other patients.