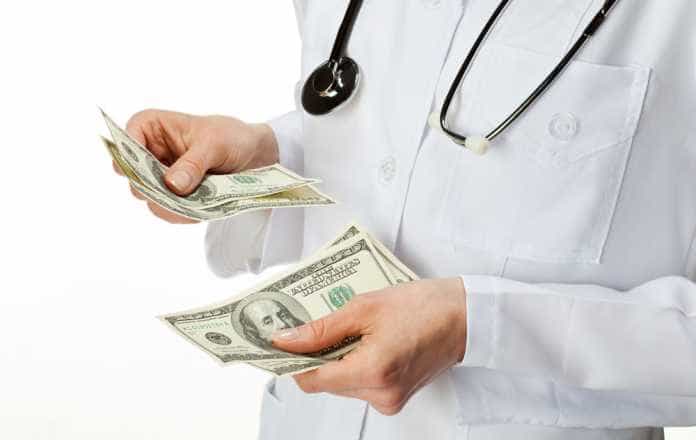 Unlike Canada, countries such as the United States, Australia, Japan, the United Kingdom, France, Denmark, and many other European nations, the public can easily find out if their doctors are receiving payments from drug companies.
A new national campaign, called Open Pharma, is seeking public transparency with ties between Canada's physicians and the pharmaceutical industry.
There is increasing demand for the federal government to start mandating public disclosure of all monies and gifts that are given to physicians by various pharmaceutical companies.
The Open Pharma campaign, which is spearheaded by resident physician Dr. Andrew Boozary, is concerned with the conflicts that this lack of transparency presents when it comes to how prescription drugs are marketed and pushed onto patients by their doctors who may have hidden agendas.
Dr. Boozary has the support and backing by various world heath care providers and academia – all seeking to enhance public transparency so that the public is aware of specific companies that may be influencing physician prescribing behaviours.
Some physicians receive incentives from drug companies in the form of funding for research, payments for speeches, or even to cover travel expenses for involvement in global conferences and programs.
Recently, federal Health Minister Jane Philpott requested an independent review of Canada's new prescription guidelines for opioids because it was revealed that a doctor had received monetary compensation from pharmaceutical companies that manufacture and market opioids.
In addition, the Open Pharma campaign also seeks Ottawa to both publicly disclose clinical information on the safety and efficacy of drugs and medical devices, as well as making transparent all industry-funded research for reanalysis in academic journals and other sources.
The concern here is that withholding data can mislead doctors and patients who want to make evidence-based decisions.
The Open Pharma Campaign is supported by doctors and academics in leadership positions from leading Canadian hospitals and universities.
In the United States, the "Physician Payments Sunshine Act" mandates that pharmaceutical companies disclose details of payments to doctors and hospitals.
The next step is for Canada to follow suit by creating its own laws around public access and disclosure to the relationships between their physicians and pharmaceuticals.