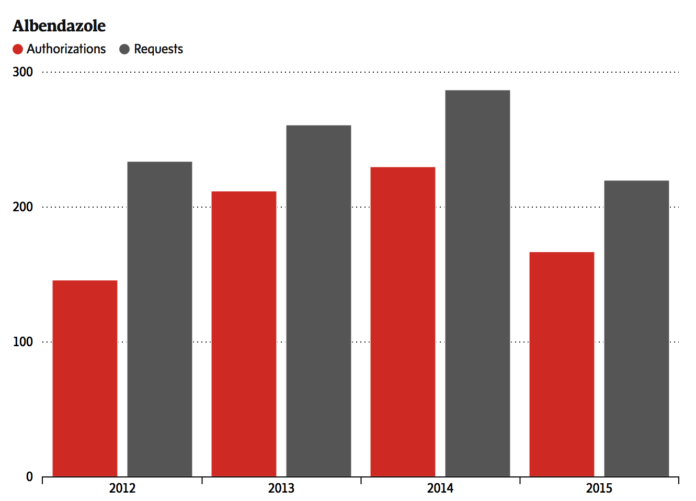 Drug makers refuse to make certain globally-available drugs accessible within Canada because the "market is too small" for them to make a profit.
Doctor's argue that drugs, such as albendazole, are highly needed. Recently, when an Alberta man became ill, a team of doctors and a biopsy of the patient's muscle tissue revealed he had a rare parasitic infection called sarcocystosis.
The patient's doctors wanted to administer the drug known as albendazole, which is a well-known anti-worm medication that has been safely used globally for over 20 years. In fact, the World Health Organization has it on a list of essential medicines.
The only problem is that albendazole is not available in Canada. But, a Health Canada program that permits seriously ill patients to obtain unlicensed drugs through a Special Access Programme (SAP), refused doctors' request.
It took the intervention of Stan Houston, a University of Alberta professor of medicine and public health who was in Zimbabwe on business, to walk into a private pharmacy in the southern African country and purchase a 14-day course of albendazole for only $60 U.S. to treat the patient's condition.
While there may be legality issues around this type of patient intervention, Dr. Houston believes in the importance of providing patient care first. The reality is that tropical-medicine should be accessible in Canada and it will take pharmaceutical companies the courage to step up and license these drugs here so patients receive the medication they need.