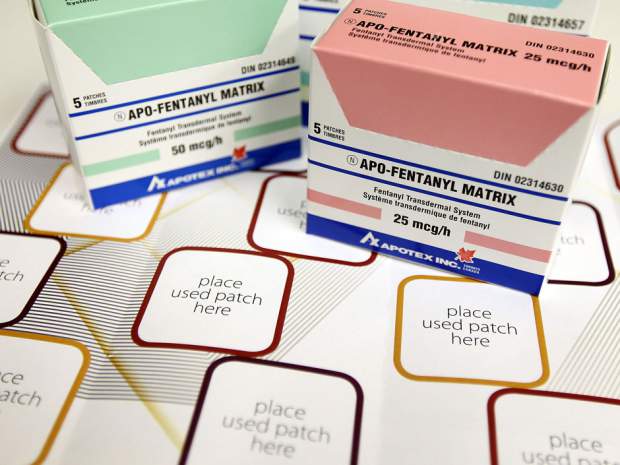 The Ontario provincial government has passed new legislation that requires patients to return their used fentanyl patches to the pharmacy before they can receive new ones.
Background
Fentanyl, an opioid 100 times more potent that heroin, can be lethal from doses even as small as a grain of sand. Doctors prescribe fentanyl in the form of IV or transdermal slow-release patches. The patches pose a significant risk to the public as they can be too toxic to touch and coming in contact with an old or used patch can lead to overdoses and even death.
Having old patches lingering around and circulating in society is opening the door to accidental deaths and increasing the addiction and abuse potential.
In recent years, children have become accidental victims by coming in contact with old patches that were tossed in the garbage.
The number of fentanyl-related deaths in Ontario has reportedly jumped from 63 in 2009 to 111 in 2013, with 466 deaths during those five years.
What Pharmacists Need to Know
The new legislation requires fentanyl prescribers to record the name and address of the pharmacy where the prescription is going to be filled and notify the pharmacy in advance either by fax or telephone.
The prescriber is also required to note "first prescription" on the actual prescription in the event that the prescriber has never previously prescribed fentanyl for that patient and that the prescriber, to their best knowledge, believes that the patient has never received a fentanyl prescription from another prescriber.
Pharmacists are now being required to conduct extra due diligence when dispensing fentanyl.
They must confirm the pharmacy name and address is present on the prescription and that the pharmacy has been notified by the prescriber.
Unless flagged as a "first prescription", the pharmacy may only dispense new fentanyl patches in exchange for the used patches returned by the patient.
The Goal
These efforts to reduce drug diversion will aim to safeguard the community, reduce opioid-related deaths, and decrease addictions and withdrawals that result of the abuse of fentanyl.
For more information, read the full fact sheet for the Patch-for-Patch Fentanyl Return program here: http://www.ocpinfo.com/regulations-standards/policies-guidelines/Patch_For_Patch_Fentanyl_Return_Fact_Sheet/