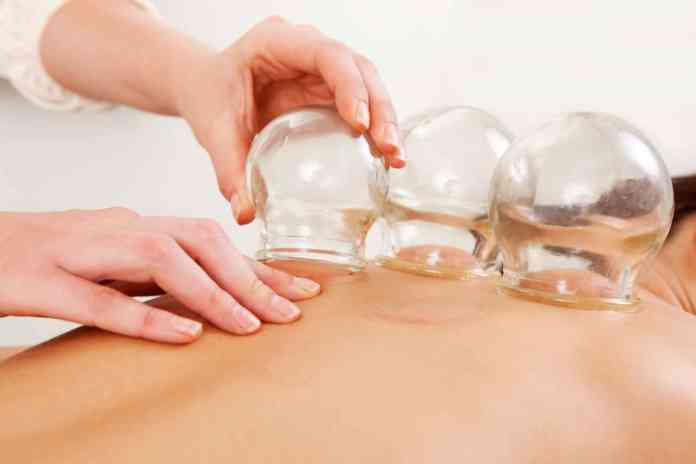 The site of big blood-coloured polka dots has become a wide-spread fad at the 2016 Rio Olympics. 
They are the result of cupping therapy, which is an ancient method of treatment to increase blood flow and help sore muscles.
The treatment is performed by removing the air inside a cup to create a vacuum and placing it on the skin at various pressure points. This forms a suction on the skin and is said to remove toxins from the body, alleviate inflammation and soothe pains and aches.
The cups are left on for several minutes and cause micro tears in muscle tissue which will boost stamina and athletic performance. The vacuum will encourage blood flow to the area and stimulate healing. 
While most people who undergo cupping therapy do not experience significant pain from the procedure, dark coloured bruises may appear on the skin, which can take between 1-2 weeks to disappear. 
Cupping has been part of complementary medicine for centuries, dating back to its use by ancient Egyptians as well as in the Islamic, Greek and Chinese traditions, but has come into the spotlight recently with its presence among high-performing respected athletes.