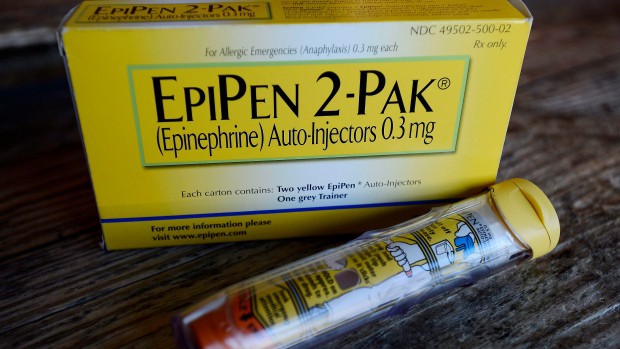 The Epipen Auto-Injector, a product of Mylan Pharmaceuticals in the US, recently experienced a steep hike in price when the cost of a duo-pack was increased to $608 USD. In 2007, the same duo-pack cost $93, an increase of 500%. 
Many Americans with severe life-threatening allergies are worried about the affordability of the pens, even with the co-pay coupons being offered by Mylan to help offset the price increase. The current selling price of one Epipen Auto-Injector in Canada, licensed and distributed by Pfizer, sells for about $110 CAD. With the advantage of the current exchange rate and marked price difference, Americans are being enticed to cross the border to obtain their Epipens at more affordable prices.
Canadians are not subject to the same price hike as their US counterpart because of differences in regulatory pricing systems. These tight pricing regulations have been put in place to help protect Canadians from such high drug costs and increase in healthcare access.