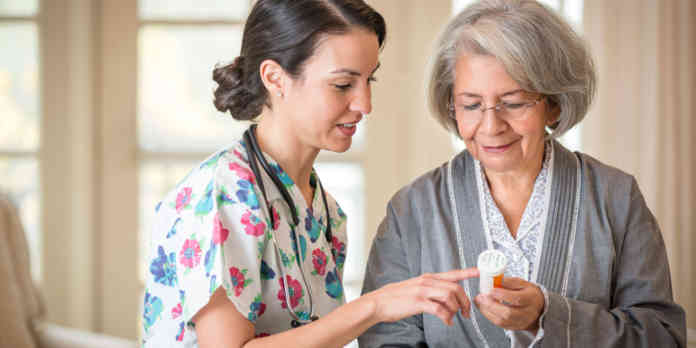 According to a new study published in the Journal of the American Geriatrics Society, medication-related emergencies drop among older adults when pharmacists participate in a patient's transition from hospital to home, which could lead to millions in savings.
The study, titled "Reductions in Medication-Related Hospitalizations in Older Adults with Medication Management by Hospital and Community Pharmacists: A Quasi-Experimental Study," was designed to evaluate the relationship between a system of medication management services provided by specially trained hospital and community pharmacists (Pharm2Pharm) and rates and costs of medication-related hospitalization in older adults.
Researchers in Hawaii designed and implemented the pharmacist intervention program, called Pharm2Pharm, in order to give pharmacists an expanded role in overseeing high-risk patients' medication routines.
The study analyzed the pharmacist interventions at six hospitals across Hawaii in 2013 and 2014, with five additional hospitals being tracked as a comparison group.
At the end of the two-year study, it was discovered that the rate of medication-related hospitalizations in seniors aged 65 and older were reduced by 36% for the intervention hospitals compared to non-intervention hospitals.
In financial terms, this equated to an approximate annual savings for the cost of the pharmacists of over $6 million for unnecessary and avoided admissions
The significance of the study is that it showed the that the expenditure of $2 million on pharmacist's wages resulted in a $6 million costs savings because of decreased hospital visits, which helps reduce the burden on the health-care system.