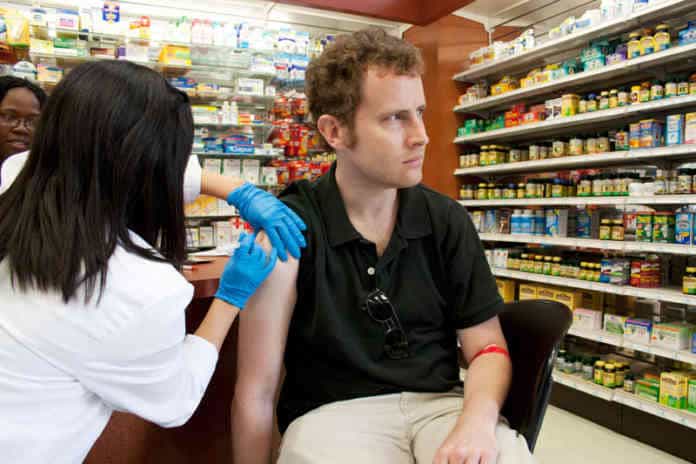 Research has found that provinces that allow pharmacists to administer flu shots have a higher vaccination rate as opposed to jurisdictions that prohibit such practices.
The study looked at almost half a million people aged 12 and older over a seven-year time period and found that while percentages of influenza vaccinations declined on a whole, the provinces that allowed pharmacists to administer the vaccine showed a moderately higher rate of vaccination at 30.4 percent compared to 28.2 percent in regions that did not allow pharmacists to administer the shots.
Although the data reveals a fairly minor difference in flu shot rates, what is important is that the practice of allowing pharmacists to administer these vaccines may aid in better understanding of the dangers of having the flu without being vaccinated, and promote better overall health behaviours and practices such as frequent handwashing and respiratory etiquette.
In order to increase vaccination awareness, the authors of the study also stressed the importance of potentially offering immunizations to children in school.
Jurisdictions that currently allow pharmacists to administer flu shots include British Columbia, Alberta, New Brunswick, Ontario and Nova Scotia.