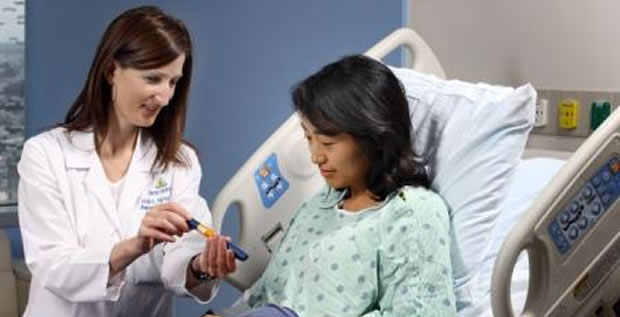 Should there be collaboration between community and hospital pharmacists? According to a presentation at the National Association of Chain Drug Stores (NACDS) Total Store Expo, which was held in San Diego, the answer is a resounding YES.
Stacey Frede, manager of Clinical Program Developer for The Kroger Company, and Eric Wright, co-director of the Geisinger Center for Pharmacy Innovation and Outcomes, both emphasized the integral role community pharmacists play in reducing hospital readmissions when partnering with local hospitals to assist with transitions in treatment.
Although it can be challenging to build relationships between community and hospital pharmacists, there are many advantages for patient care with greater collaboration.
The goal of collaboration is to ensure that the patient being discharged from a hospital has a smooth transition back to their community pharmacy.
It is typically the case where a patient is released from a hospital and is left figuring out the next steps themselves. This results in greater chances for that same patient to be re-admitted to the hospital within 30 days of their discharge, which can amount to billions of dollars per year in costs.
If hospital and community pharmacists collaborated by communicating directly with one another through the use of internal systems of communication that would enable and facilitate ease and security of information being transmitted then it is likely that readmission rates would decrease substantially.
The vast majority of patient readmissions can be linked to medication issues, which would not exist had the community pharmacist known when the patient was discharged and have an up-to-date record of what transpired at the hospital.
Some patients are typically left with dozens of medications upon discharge, which leads to patients feeling confused regarding the newly prescribed medications provided by hospital pharmacists.
The community pharmacist could then reach out to the patient directly to follow-up with the patient and ensure their transition back into the community is facilitated smoothly.
The ability for inpatient pharmacists to communicate directly with out patient pharmacists can make a world of difference in improving patient care and reducing readmission rates.
Reference
Frede S, Wright E. Transitions of Care: Collaborative Care to Reduce Hospital Readmission Rates. Presented at: NACDS-TSE;  August 19-22, 2017; San Diego.