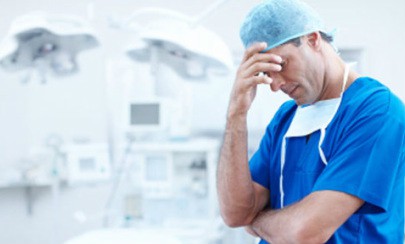 A new study paints a national picture of the magnitude of patient harm that occurs in acute care hospitals.
The new data was developed by the Canadian Institute for Health Information (CIHI) and the Canadian Patient Safety Institute (COSI), a joint effort to produce the new report titled "Measuring Patient Harm in Canadian Hospitals."
The data reveals that between 2014 to 2015, patient harm was experienced by 1 out of every 18 (138,000) hospital stays. What is alarming is that the harm could potentially have been prevented, such as getting the wrong medication.
Of those hospitalizations, 1 out of 5 (30,000) involved more than 1 form of harm that compromised patient care.
The report indicates that the 1:18 ratio represents approximately 6 percent of the 2.5 million patients who were admitted every year in both small and large hospitals across Canada, excluding Quebec.
The patients most susceptible to harm were those with several medical conditions, such as diabetes and cancer, and who have various specialists in charge of their care.
Even more troubling is that of the 138,000 patients noted in the report, 1 in 8 (17,300) died while in hospital.
Hospital-related harms were measured using a new tracking tool developed by CIHI and the CPSI, who discovered that patients who experienced adverse events spent an average of an extra four days in a hospital bed.
This data brings to light the importance of health care professionals such as doctors, nurses and pharmacists in developing a strong relationship with their patients whom they are providing care.