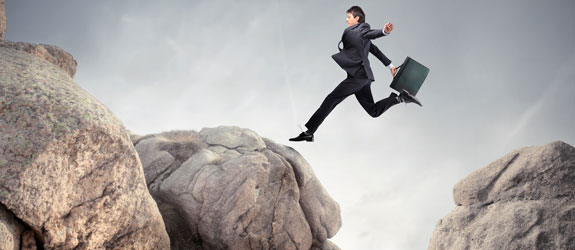 Tony Guerra, chair, instructor, and pre-pharmacy advisor at Des Moines Area Community College's Pharmacy Technician program, wrote an inspirational article where he offers advice to new graduates and current pharmacists about how they can achieve more work-life balance to reduce financial and other stress. His story is about his experience with a debilitating knee injury that made it difficult for him to work long hours in the dispensary. In his article, he describes his transition from Pharmacy to Real-Estate and encourages other pharmacists to find the right balance in their careers. He outlines 3 recommendations: taking on a second non-pharmacy job; listening to podcasts that focus on keeping your spirits high; and lastly, staying motivated by others in your profession.
What's fascinating about Tony's story is that he had the courage that most pharmacists and other professionals lack, which is to face your fears and find a career path that suits your needs. Whether you're a pharmacist or professional doing another job, most of us feel "trapped" in a job we hate or can no longer do because of physical or psychological constraints.
While Tony encourages pharmacists to explore non-pharmacy jobs, many of us feel an inherent guilt to abandon the career in which we invested so much time and effort. I still encourage pharmacists to have a hobby that they enjoy and, if profitable, make it a side job. However, those who want to stay strictly within the pharmacy gridlock should try searching for a non-traditional pharmacy role. Sometimes, as pharmacists, we get blinded from doing repetitive tasks day after day and we forget how broad the realms of pharmacy practice can extend. The horizons are endless and there are many different types of pharmacy positions out there. It never hurt to try something new by getting out of your comfort zone to explore more options. And remember, just because you started out working as a community Pharmacist it doesn't mean you have to stay there forever.
But, before deciding on finding that second non-pharmacy job, people such as Tony who experience physical or psychological constraints should be able to demand from their employers greater workplace accommodation. It's quite unfortunate that some employers don't provide pharmacists with stools or chairs to sit on, especially for those who really need them for medical reasons to make their jobs a bit easier.
Tony's second recommendation is also an interesting one. Keeping your spirits high during career transitions is fundamental to your success. After all, the mind is a powerful force. Think about the positives a new job can bring, like new skills, new relationships, and a new chance to show off your talents. Try to wake up and go to sleep thinking positive thoughts, and remember that the pessimist will always find problems in every opportunity, whereas the optimist can find opportunity in everything.
Lastly, it is important to find a way to remain motivated by others in your profession as Tony suggests. The key thing to realize is that you are never alone! Even your idols and those you look up to in life went through extremely tough times to get to where they are today. Their stories can help you put things in perspective and allow you to develop the patience and ambition to get to where you want to go.